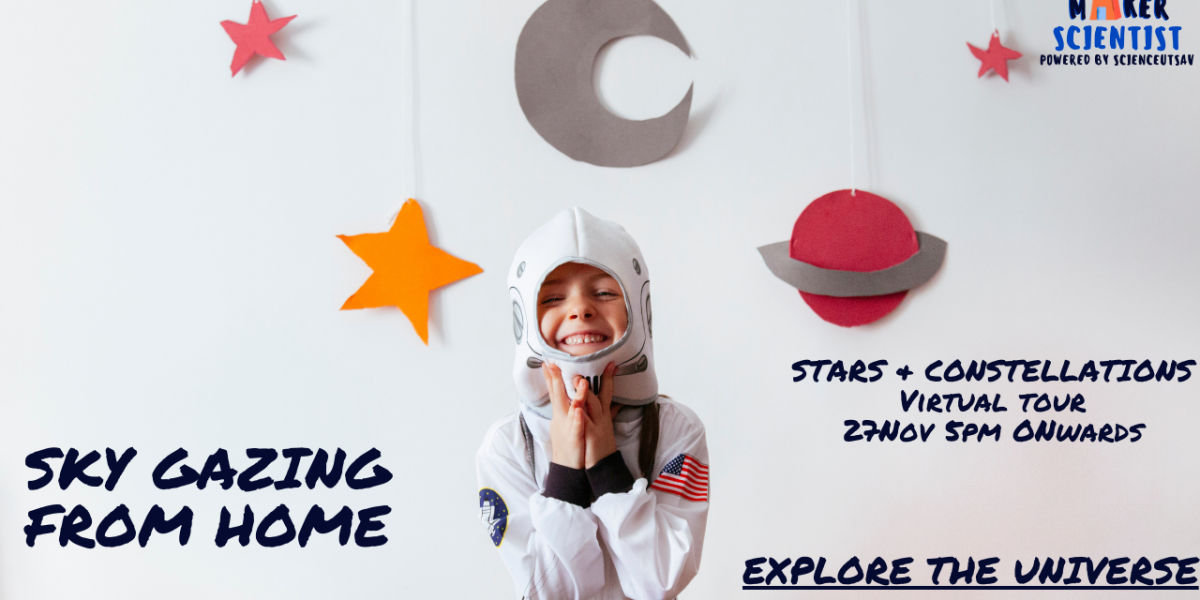 I's time for your child to become a stargazer virtually! Learn the basics of sky gazing without a telescope.
Become an astronomer and unravel the unsolved mysteries of outer space with us.
Material List and Link for the Workshop

How to download certificate

Special discount code for our courses

CONGRATULATIONS! Here's a coupon code for you which allows you discount of Rs1100 on any of our courses.
Related Courses